Moreover, the ECC is an instrument for consultants and enables them a structured entry to new consulting projects. The ease of use, the comprehensive content-related design and the methodical foundation of the Check allow for a structured, high-quality, customer-individual and problem-solving solution. The consultant is relieved from the creation of project reports and graphics by a comprehensive range of automated evaluation tools, providing both text and visual evaluation. Further, it is possible to do consecutive time series analysis and interpret results with the help of industry and regional benchmarks.
To create a first competence profile, everyone who is interested is free to undertake a self-assessment with the ECC Quick-Check. If you wish for an individual guidance or a foreign assessment of your company's competences, a deeper analysis with the help of the Master-Check or for a further consultancy service by one of our business or strategy consultants, there is a pool of certified consultants standing ready that are all trained in working with the ECC. Every specific dimension of the ECC has its own group of experts offering their know-how.
The ECC Quick-Check as a tool for self-assessment is always free of cost. The cost for a foreign assessment through one of our ECC consultants as well as for a detailed analysis with the ECC Master -Check are individually negotiated with each consultant.
The usage of the ECC is free-of-cost for members of the Steinbeis Network. Consultants and analysists, not belonging to Steinbeis Network are also allowed to use the ECC. The terms are found below:
Cost of the license
2000€ plus value added tax in the first year.
License period
1 year
Is automatically extended after 1 year: cancellation 6 months before the date of expiry.
Further conditions
A license (login data) can only be acquired after an included training.
The license is only valid for the license holder.
Option +1
You can add additional license holders from your company: They are also required to undertake training.
Cost: 1600€ plus value added tax (equals 20% discount)
Services:
Free-of-cost updates to the ECC web application software
Required qualifications for consultants
To become an ECC consultant you have to meet the following requirements:
University degree or an appropriate professional qualification
5 years of experience as a main professional consultant
Please register yourself for a training via an email at ukc@stw.de
That's what consultants say about the ECC
"The ECC supports me in doing competence checks at architectural offices and even helps me with business start-ups and successions."
Felicitas Steck
Steinbeis-Beratungszentrum Existenzgründung, Stuttgart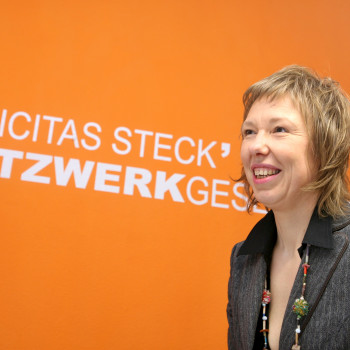 "A really interesting and dynamic tool: It is impressive to see the ECC being met with such a positive resonance in such a short time and we are excited to see whether it will be also well received in our region."
Daniela Clausnitzer
WiR-Wirtschafts-& Innovationsförderungsgesellschaft Landkreis Ravensburg mbH, Ravensburg
"The Steinbeis ECC: An effective tool in my consultancy work."
Marion Wolf
Steinbeis-Beratungszentrum Kommunikationskultur.Konfliktsteuerung, Stuttgart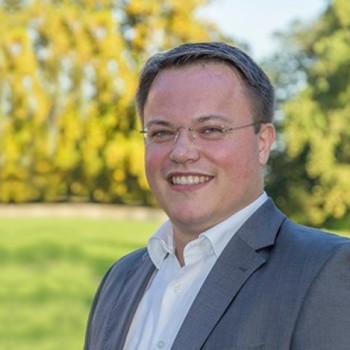 "For startups the ECC can be a quick introduction to the subject. After a certain period of time you can do a Master-Check that leads to further insights."
Mario Buric
Steinbeis-Beratungszentrum Existenzgründung, Stuttgart